Supporting
communication infrastructures
with the latest technology
Our Business
Supporting communication facilities and security for public utilities and private companies.
Since its establishment in 1965,
Gikendenshi has been involved in the development of communication infrastructure and Internet technology to build a safe and
secure society for public projects, including [ system design/ network design/ construction/ on-site adjustment/ support and maintenance].
Social Infrastructure Service
Offering one-stop services for design, on-site adjustment, maintenance, and construction of Communication Network Infrastructure.
Wireless / Satellite Communication system

The future of space technology aims at satellites that can transmit its research data and images from any part of the world. Satellites can give high speed internet connection and provide mobile cellular services to people at any place & anytime. We support Wireless Communication Infrastructure to build a convenient lifestyle.

Disaster Prevention Administrative Radio System

Providing design support, construction, on-site adjustment, and maintenance of Communication Infrastructure used by government agencies and municipalities for disaster prevention.

Road and Rail Communication System

Providing a wide range of services including installation and on-site adjustment of broadcasting and communication equipment used in broadcasting stations, communication stations, and satellite base stations across the country.

Broadcasting System

Offering the installation and on-site adjustment of broadcasting and communications equipment used at broadcasting stations, communications stations, and satellite base stations across the country.

Optical Communication System

Contributing to the enhancement of our customers' infrastructure through the construction of WDM (Optical Wavelength Division Multiplexing) systems that enable high-speed, high-capacity multiplex transmission.

Mobile Communication System

As mobile communication engineers, we support our customers' business with advanced technology through designing and constructing base stations for carriers' communication networks.
ICT Solution
Proposing services to solve customers' issues by using Information and Communication Technology.
Network Solution

Based on our abundant experience, we offer secure and efficient networks to customers ranging from government agencies to enterprises.

Access Management Solution

Providing appropriate security solutions for multi-level facilities by using networks, biometrics, and face recognition technology etc.

Audio Visual Solution

Being used for crime prevention, fraud prevention, marketing, and remote maintenance of infrastructure and equipment.

Voice Solution

Installing, maintaining, and operating PBX telephones for enterprises.
With the increase in the amount of equipment, we provide efficient utilization in system design and construction.

Call Center

Performing remote monitoring and taking care of systems' issues from customers.
Environmental Energy Solution
Providing a next-generation energy service that supports social systems with ICTs.
BEMS

Dealing with systems for managing and controlling electrical equipment in buildings, while contributing to energy conservation.

Energy Management System

Handling systems that control the energy in buildings, and contributing to a decarbonised society.
Sales Agent
Providing better services to our customers through the operation of "Docomo Shops" and "E.P.S mobile ALIVE - Emergency Power Supply" across the country.
Docomo Shop - Nagaokakyo

Having a Docomo Shop in Nagaokakyo, Kyoto to support the local residents.

Docomo Shop - Mukou

Having a Docomo Shop in Mukoumachi, Kyoto to support the local residents.

E.P.S Mobile ALIVE

This is a new concept of high-spec power storage battery for emergencies such as disasters and accidents that occur frequently in recent years.
About Gikendenshi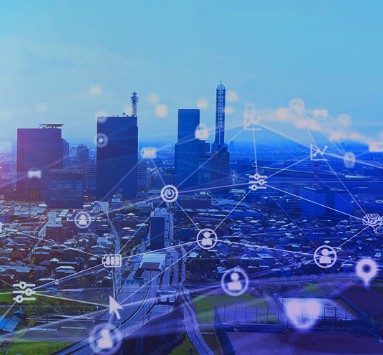 About Gikendenshi
Gikendenshi has been supporting communication infrastructures with the technology and experience we have cultivated over 55 years.
Our strength lies in our ability to provide one-stop, high-quality services, from small to large projects, based on our unique know-how in communications technology.
Since its establishment, Gikendenshi has been maintaining communication infrastructures with advanced technology and has been aiming at the original research, design and production.
We will continuously go beyond the realm of maintenance to enhance the quality of life.